Low Temperature Cooling Liquid Circulating Pump
Low temperature coolant circulation pump
also know as
Low temperature cooling liquid circulating pump
. This device adopt mechanical refrigeration, the main function is provide low temperature liquid, low temperature water bath . It can also connect with rotary evaporator, vacuum freeze drying oven , cycle water vacuum pump , magnetic stirrer and so on , to achieve the chemical reaction or drug store under low temperature condition.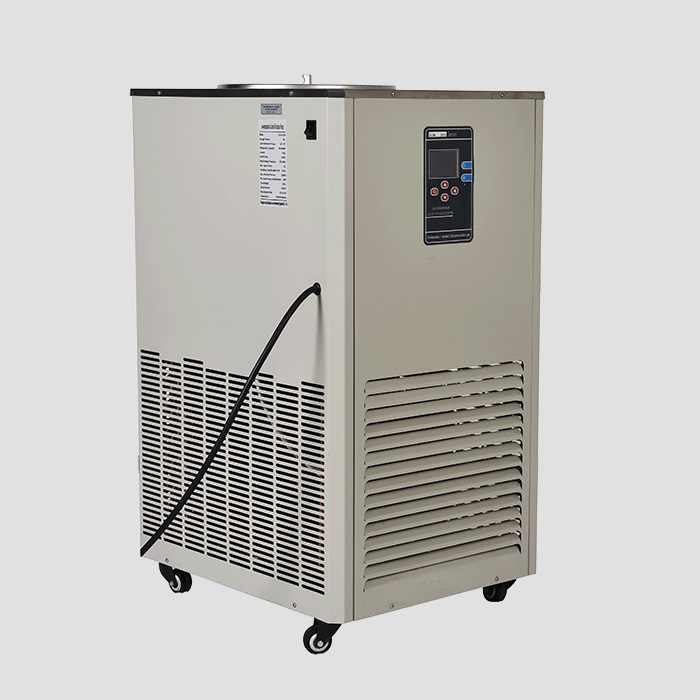 Large cryogenic cooling liquid circulating pump is constant flow, constant voltage. Used for purification of high purity metals, rare element, environment experiment and magnetron sputtering, vacuum coating and other large equipment, and also can meet the cooling demand of electron microscopy, electron probe, ultra high vacuum sputtering apparatus, X-ray machine, laser and accelerate the electric light those high value equipment. Cryogenic cooling liquid circulating pump is particularly suitable for the chemistry, biology, physics laboratory work under normal conditions or need to maintain a low temperature. It is a necessary lab equipment for medicine, chemical industry, food industry, metallurgical industry, universities, scientific research, genetic engineering, polymer engineering and so on . (Can be customized large capacity according to user needs ).
Refrigerated circulators:
--adopt mechanical refrigeration, the main function is to provide low temperature liquid for rotary evaporator,glass reactor and so on to achieve the chemical reaction under low temperature condition.It is particularly suitable for the chemistry, biology, food industry, metallurgical industry, scientific research, genetic engineering, polymer engineering when need to maintain low temperature.
Features:
1. High Quality Air-cooled hermetic imported compressor group.
2.Exclusive and high quality relay, protector, and capacitor.
3. Microprocessor controller, displays display, simple operation.
4. Large cooling capacity and high cooling speed.
5. Circulation pump flow can be customized to meet the practical needs of different customers.
6. All models of the machine temperature and cooling capacity can be customized to meet the customer's actual needs.
7. The evaporation rate of plate type refrigerate circulators can rise up 50% than normal refrigerate circulators.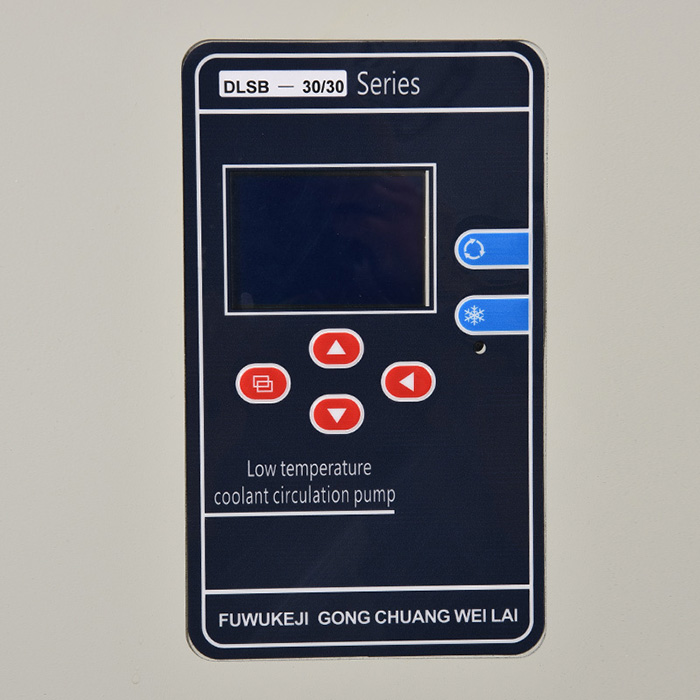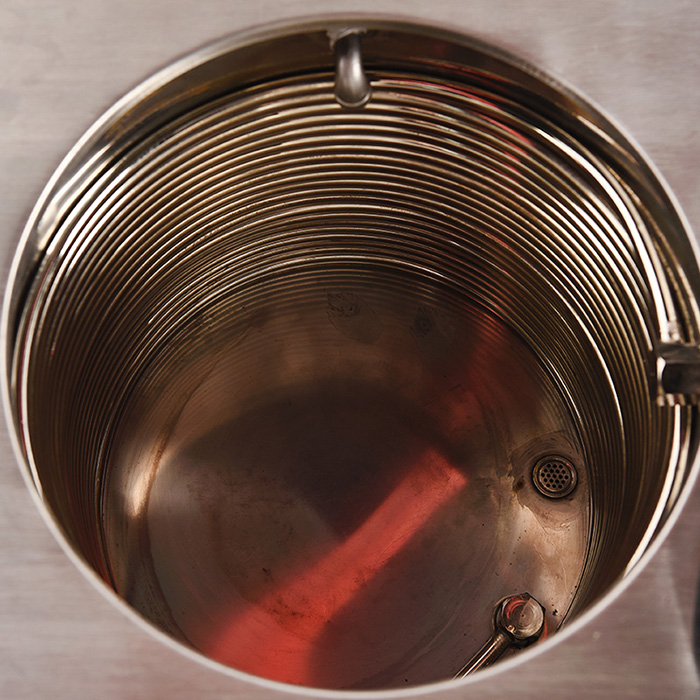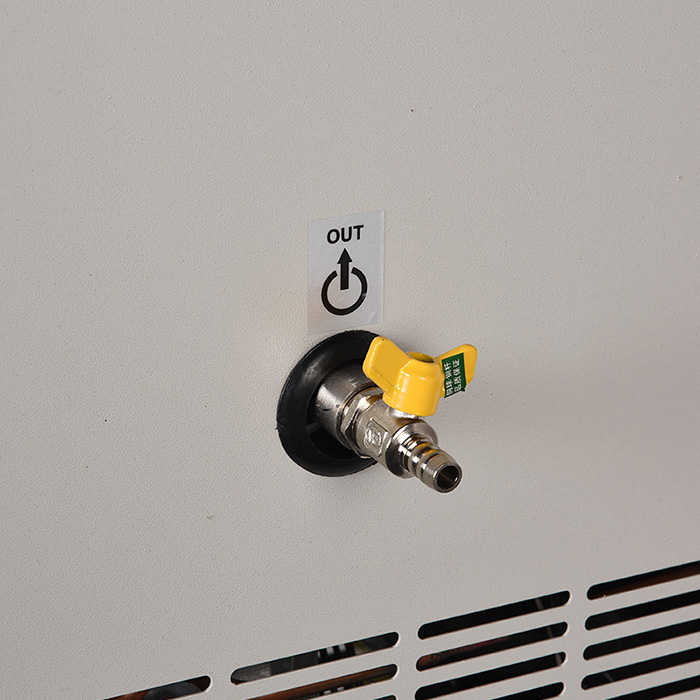 Product features:
(1)Air-cooled and hermetically sealed compressor units (import) with dependable quality;
(2)The dedicated and high-quality relays, protective devices and capacitors of the refrigerating units;
(3)Digital Read Out of temperature and microprocessor controller for temperature, simple and easier to see;
(4)It can be matched with a variety of instruments (rotary evaporators, fermentation tanks, chemical reactors, freeze-drying equipments, pharmaceutical reactors, etc.);
(5)Bigger cooling capacity and faster cooling speed, which have greatly improved the working efficiency;
(6)It can effectively ensure the normal use of all kinds of precision instruments under the working conditions such as lacking water, the poor quality、pressure and temperature of water, and high temperature;
(7)The flow of circulating pump can be either adjusted or customized, which has greatly met the actual needs of different customers;
(8) All models of this machine can be matched reasonably between the low temperature and the cooling capacity or capacity basing on the requirements of customers.
Technical Parameters.
Keda low-temperature pump types classification.
According to the volume of cryogenic cooling bath circulation pump divided into : 5L、10L、20L、30L、40L、50L、60L、80L、100L.
Each volume according to the lowest temperature can divide into : -10℃、-20℃、-25℃ 、-30℃、-40℃、-60℃、 -80℃、-120℃.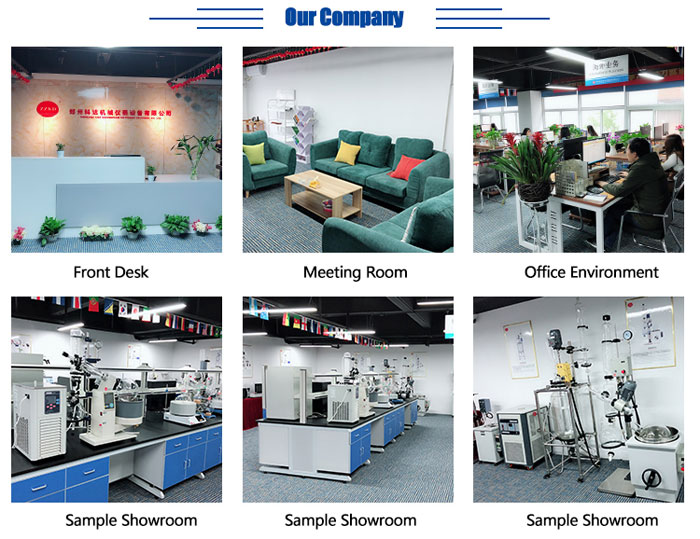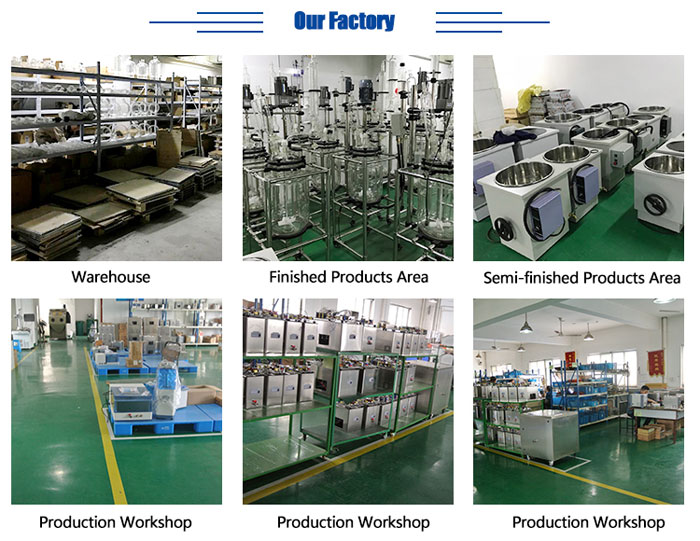 Precautions:
Note:
Please read it carefully before using the instrument.
1, The machine's power standard is 220 v, should be equipped with reasonable grounding system and the safety of the standard three pole socket.
2, Before use, please put into the liquid medium (water, alcohol, antifreeze can also be), medium level should not lower than cold tube and 20 mm below the workbench is advisable. Don't let sand , acid-base class material or debris into the cooling system or the circulation pump, to prevent clogging or corrosion liner and coil.
3, Recurring observe the slot liquid level height, when the liquid level is too low, should be timely to add liquid medium.
4, When pump working temperature is lower, should pay attention not to open the cover. Never put your hand into the groove, to prevent frostbite.
5, The Pump working environment, temperature ≦ 25 ° C , humidity ≦ 60 ℃, no obstacles in the instrument around 300 mm. Indoor open flame is strictly prohibited.
6, When the liquid outer loop, the client shall pay special attention to the robustness of the out pipe joint, fight off, in order to avoid liquid leakage.
7, After use, all switch should be closed and cut off power supply.
8, The instrument should be regular cleaning, if the pump unused for a long time, you should put out the medium, and deep clean, maintain a clean and tidy work in mesa and the operation panel.
9, Don't try to open and repair equipment personal, any question, just make a call
47
Model
DLSB-5/10
DLSB-5/30
DLSB-10/10
DLSB-10/30
Volume(L)
5
7.49
13.82
13.82
No Load Min. Temp. (℃)
-15
-20
-20
-30
Environment Humidity(%)
≤70
≤70
≤70
≤70
Power Supply(Single phase)(V/HZ)
220/50
220/50
220/50
220/50
Temp. Precision(℃)
±2
±2
±2
±2
Cooling Capacity(W)
20℃
-
-
-
-
10℃
620
1150
1320
1320
0℃
460
880
1056
1056
-10℃
280
600
880
880
-20℃
-
320
520
528
-30℃
-
-
-
120
-40℃
-
-
-
-
-60℃
-
-
-
-
-80℃
-
-
-
-
-100℃
-
-
-
-
-120℃
-
-
-
-
Total Power(W)
420
635
980
980
Total Current(A)
2.1
2.9
4.8
5.2
Refrigerant
134A
R22
R22
R404A
Circulating Pump
Power(W)
100
100
100
100
Flow(L/min)
20
20
20
20
Lift(m)
4~6
4~6
4~6
6
Open Size(mm)
160×160
200×200
230×230
220L×220
Liquid tank(mm)
170×170×170
210×210×170
240×240×240
240×240×240
Total Demension(mm)
400×260×530
515×345×688
550×415×780
550×420×780
Weight(Kg)
28
54
54
Fuse
5A
10A
15A
10A
Model
DLSB-20/30
DLSB-20/40
DLSB-30/30
Volume(L)
24.38
24.38
39.3
No Load Min. Temp. (℃)
-30
-40
-30
Environment Humidity(%)
≤70
≤70
≤70
Power Supply(Single phase)(V/HZ)
220/50
380/50
220/50
Temp. Precision(℃)
±2
±2
±2
Cooling Capacity(W)
20℃
-
-
-
10℃
1845
4780
2722
0℃
1476
4180
2178
-10℃
984
3670
1452
-20℃
615
2310
907
-30℃
246
1100
363
-40℃
-
480
-
-60℃
-
-
-
-80℃
-
-
-
-100℃
-
-
-
-120℃
-
-
-
Total Power(W)
1350
2488
1950
Total Current(A)
7.2
5.4
9.2
Refrigerant
R404A
R404A
R404A
Circulating Pump
Power(W)
100
100
100
Flow(L/min)
20
20
20
Lift(m)
6
6
6
Open Size(mm)
260×260
220*220
310×310
Liquid tank(mm)
290×290×290
290*290*290
340×340×340
Total Demension(mm)
565×460×845
660*515*985
660×515×985
Weight(Kg)
60
102
89
Fuse
15A
10A
-
-
Model
DLSB-30/40
DLSB-50/30
DLSB-100/120
Volume(L)
33.46
59.31
103.8
No Load Min. Temp. (℃)
-40
-30
-120
Environment Humidity(%)
≤70
≤70
≤70
Power Supply(Single phase)(V/HZ)
380/50
380/50
380/50
Temp. Precision(℃)
±2
±2
±2
Cooling Capacity(W)
20℃
-
22000
10℃
4780
5475
-
0℃
4180
4380
-
-10℃
3670
3285
-
-20℃
2310
1190
-
-30℃
1100
1095
-
-40℃
480
-
8820
-60℃
-
-
7350
-80℃
-
-
5800
-100℃
-
-
2940
-120℃
-
-
850
Total Power(W)
2488
3850
24000
Total Current(A)
4.4
5.4
32
Refrigerant
R404A
R404A
R23
Circulating Pump
Power(W)
100
100
280
Flow(L/min)
20
25
30
Lift(m)
4~6
7
12
Open Size(mm)
380×380
360×360
460*460
Liquid tank(mm)
390×390×220
390×390×390
470*470*470
Total Demension(mm)
670×580×1005
760×615×1130
1450×950×1400
Weight(Kg)
120
97
485
Fuse
RT28N-32 2A
-
-